The lovely ladies over at SITS came up with this fabulous idea to share a favorite holiday photo and include a few words about it as well as our hopes for 2010. All with the chance to link up and meet some other fellow SITS girls and read their SITSmas cards. Love that!
One of my favorite holiday photos of 2009: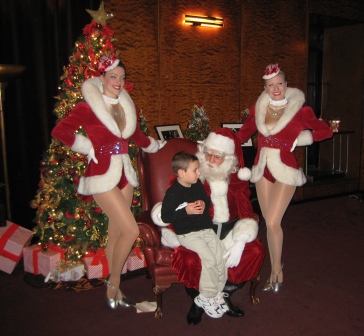 My son was given the amazing opportunity to not only meet Santa himself, but two of the famous Radio City Rockettes last month! If you missed that post, you can read the full story here. Just the simplicity of watching my son as he sat on Santa's lap during his very first visit to NYC was truly a wonderful memory.
As for my hopes in the New Year? Well, that's always pretty easy for me.
I just want some bread, salt and wine.
Taken from one of my favorite movies It's a Wonderful Life allow me to share why with you. Well, come a little closer and I'll whisper in your ear…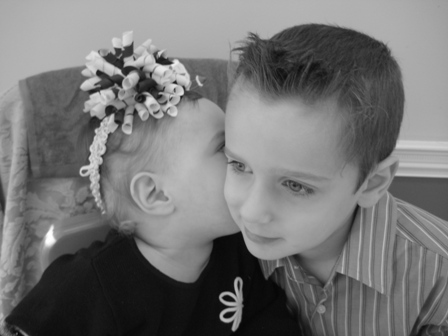 Bread–so that this house may never know hunger.
Salt–that life may always have flavor.
Wine–that joy and prosperity may reign forever.
 Along with good health, please pass me the bread, salt, and wine in 2010.