Many of you know I hate to cook. In fact, it's actually a grueling process for me. I have no motivation to stay in the kitchen longer than five minutes.
Especially since I had kids, my cooking style has totally become a simple cut and dump. Cut open the package and dump it in. If you missed the full explanation of my cut and dump method, check out this post. Feel free to also revisit Spice It Up, another one of my classic cut and dumps.
But I must say, I think I've outdone myself this time. We're talking mouth watering good. This is the kind of meal that you don't even realize is a cut and dump. I got the thumbs up last night from my husband so I felt the need to share it with you. If I can help a few Theta Moms in the kitchen who are in need of a good cut and dump from time to time, then this was totally worth posting. I found this recipe on the back of a Lipton box…
Ready?
Prep time: 4 minutes
On a 13X9 pan (I love my rectangular stone) CUT and DUMP a package of thin-sliced chicken breast onto the pan.
CUT one tomato and DUMP the chopped pieces onto the chicken.
CUT one Lipton package (pictured below) into a bowl, DUMP 1/3 cup of water, (mix it) and then DUMP the mix onto the chicken.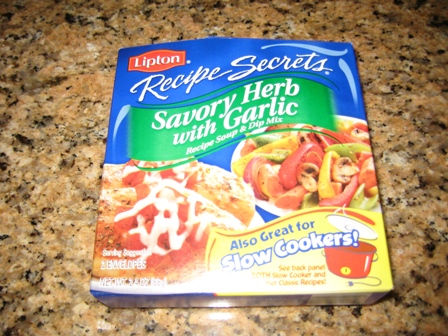 Bake at 400 for like 25 minutes. Then, DUMP some mozzarella and parmesan cheese on the chicken and bake an extra 5 minutes.
I also made some pasta and DUMPED some butter and parmesan cheese onto the pasta, but you could make anything on the side to go with the chicken.
You. Are. Done.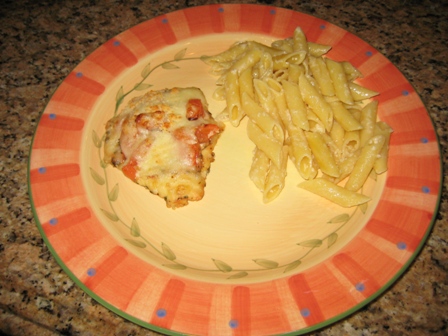 Ladies, it actually looks presentable and tastes great. If you happen to try it, I would love to hear how it goes…so go get your cut and dump on!