Time Out for Theta Mom Thursday is back and I am hosting this party once a month! For those of you visiting for the first time, the goal is to grab one hour of time within one month to do whatever you want…without the kids. It's such an amazing proposition, I know! On the last Thursday of each month, post how you spent your time out (add my button from the right side bar or link to me) and be sure to stop here to link up and meet other Theta Moms to see how they spent their time out!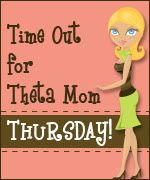 So I am officially kicking-off this monthly time out party! Woo Hoo!
And I must say I certainly enjoyed my time out this month. January is such a busy time for us as a family because we have a few friends and other family members that have birthdays this month. It's always fun getting together to celebrate, but it's just as fun to go shopping for the presents!
Remember my chotchkie drawer? If you missed that post, it really is a must read so check that out here. Well, I went to Target (one of my absolute favorites) picking up a few items from the dollar bins to add to my chotchkie collection, but I was also there to shop for the many presents I needed to purchase. Seriously, you should see our weekend calendar in January…it's birthday party central.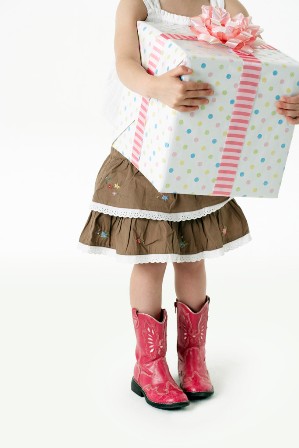 I can't tell you how relaxing it is to be in a store that I really enjoy without reaching for a sippy cup every five seconds as a trail of goldfish speckles the floor. I don't have to listen to the cries of my daughter because she no longer wants to ride in the shopping cart. I don't have to argue with my son as he tries to get me to buy every single thing in the store.
Nope…it was just me, my red Target cart and the peace of mind that this was my time. I enjoyed shopping for the gifts, picking out fun birthday cards and finding cute bags and wrap to match. I even picked up an adorable shirt for myself! So take that, stranger in my closet!!! It really was a glorious afternoon, well spent without the kids.
Sooooo……I can't wait to read your blogs! How did you spend your one hour this month? If you are participating in Theta Mom Thursday, link up and share your time out and be sure to visit some other Theta Moms as well!
I am so loving this!!!