Around the time my daughter was about 18 months old, I knew something was off. I was experiencing many things that I hadn't with my son at this age – and I quickly learned how to respond to snarky comments and absolutely realized that Motherhood is NOT one size fits all.
I also took oodles of joy in the fact that my little wildflower was a fighter, regardless of the struggles we've experienced. Many of you who read my blog know that I have so many high hopes and dreams for my little girl.
And this, well, it all sounds good until the education services to which my daughter so rightfully, emphatically deserves – are being denied.
It's not fair.
It's unethical – and you know what? The only person who loses in this administrative, red tape bureaucracy nightmare IS MY CHILD.
And I won't stand for it.
I am my daughter's only true advocate and if I don't fight for her, nobody else will.
I continue to watch my daughter struggle with things that come easy for others and I pray that she remains strong and confident. She has never given up on herself and I certainly never gave up on her.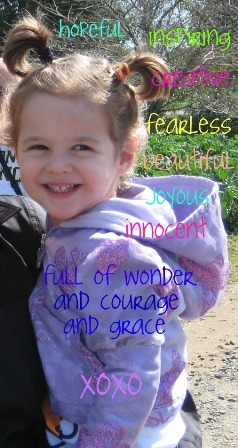 My daughter is a fighter, one that has more sass and spunk than any little girl I know and I will continue to fight this fight until I receive the response that she so well deserves.
I have a voice.
I have a strong voice – and I am not stopping until that voice is heard.
If you ever find yourself in this kind of situation or if there is ANYTHING you've ever taken away from my blog – let it be this:
Ask the right questions. Research, educate and inform yourself surrounding every aspect of the situation, including the state law which goes far beyond the school district. Get the proper information and seek out the help you are requesting and don't ever give up on what you believe in your gut feels right.
We need to fight for our children until we are satisfied because if we don't, nobody else will.
You deserve it, your family deserves it – and your child sure as hell deserves it.