I announced on Tuesday that I am the Brand Ambassador for Say Please, Inc., an amazing woman-owned brand that founded Lunchbox Love® the original lunchbox notes. I couldn't be more thrilled about this opportunity since I will be working with the kind of company who is sending a wonderful and powerful message – something we certainly could use more of these days.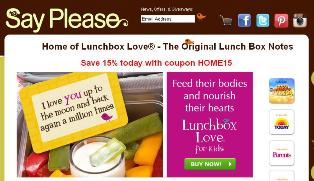 Lunchbox Love® is much more than a product created to make children smile; it is part of a bigger mission to spread the word about the importance of positive parenting as well as to form the foundation of positive messaging with our children.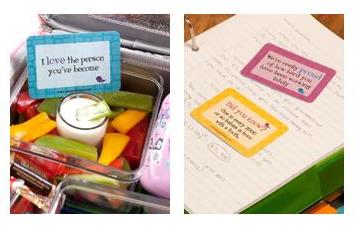 And the best part? The Say Please, Inc. team wants to connect with YOU!
That's right Theta Moms! We are currently looking to form an influential panel of moms to help begin building the important dialogue of the Lunchbox Love® mission and spread the word about this amazing product.
Are you a blogger in search of a paid opportunity? Are you a blogger who wants to connect with a fabulous woman-owned brand? Are you a mom who supports this product? We want to hear from you!!
In case you missed it, you can read more about Lunchbox Love® on my announcement post and be sure to check out the full details about the Mom Panel requirements directly on the Say Please site.
Are you a great fit? Then apply to become a member of the Lunchbox Love® Mom Panel by filling out this super easy Google doc here. Apply now! Application deadline is June 21st.
We will be utilizing the hashtag #LBLmoms on Twitter so be sure to tweet and connect with us! We can't wait to hear from you!
Excited about this paid opportunity? We are, too! Help us spread the word via Twitter with this simple copy and paste: Have you heard? @Lunchbox_Love is seeking bloggers for a Mom Panel! I just applied & you can, too! Details: http://bit.ly/17hS5UN #LBLmoms
As always, thanks again for your support!