I've done some soul searching and I'm on a new path recently. I'm taking more and more time to foster one of my loves – the art of writing.
In my latest post, I shared the wish of publishing more on the blog than once per week. But I realized the major challenge in reaching this goal continues to be the growth of social media. Even two years ago, it was easier to maintain blog posts at 3-4x per week because there weren't nine gazillion other platforms that took up our time such as Google+, Pinterest, and Instagram. With the addition of some new platforms, bloggers are doing more microblogging, publishing "mini" posts on Instagram and Facebook more than their own blogs. It's a trend I've seen more and more of these days. Although I haven't done this, I find myself using these platforms often which leaves less room to do what I love most – write on my blog.
This earth shattering revelation has come at a pivotal time; the time in which we are reaching the end of the summer when my kids are getting ready to head back to school. It's the time we put away the sandy flip flops and beach memories to embrace homework, packing school lunches, and much needed routine.
In the four years I've been blogging, I have never taken more than one week "off" from my blog. Year after year, I always published (at minimum) once a week. So, this will feel a bit strange being away from this space I love so much, but I need time to revel in the last few moments of summer with my family.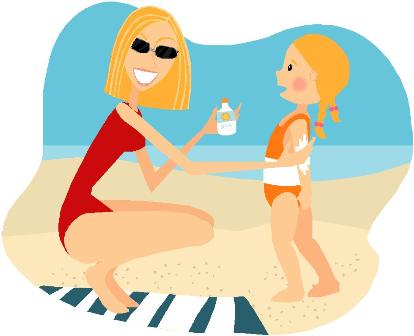 Call it an online sabbatical.
A blogcation.
A digital break.
Regardless of the title, I am giving myself some time away to do some living. You know, without the need to post a single update about it. Anywhere.
Wow, I know what you're thinking. That's pretty hardcore, right? Think I can do it? Well, I'm going to give it a try and see what life is really like without being connected to the online world.
In the meantime (so that you don't miss me too much), I am going to share links to some of my all time favorite storytelling posts. I look forward to seeing you in your shiny new school outfits in September. I know I'll have so much I will want to share from this experience…
Until then, enjoy the rest of your summer. Every single moment of it.
On Motherhood in a Post 9/11 World