Several years ago I bid farewell to my graphic girl, the stroller chick who was pushing a baby carriage that was closely tied to my blog. But the problem surfaced when I no longer had babies at home to write about anymore, so the graphic of the woman pushing the baby stroller no longer fit me or my personal blog. My children were growing up and I was growing up, too.
As I mentioned recently, I am once again evolving alongside of this blog.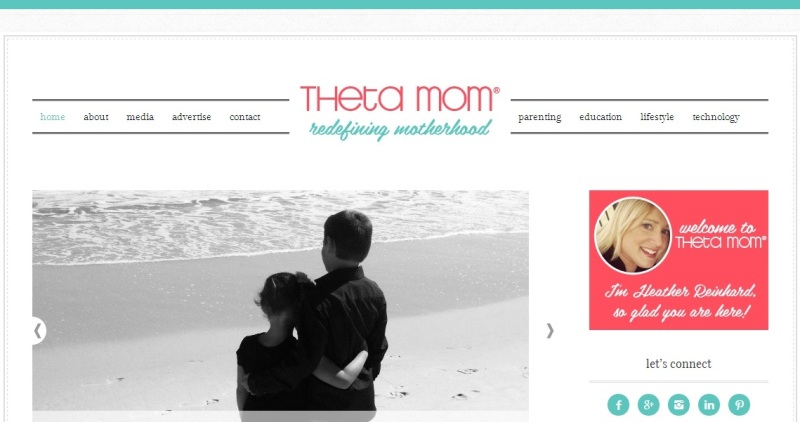 Welcome to the new and improved Theta Mom® where you'll find everything from parenting tips, educational expertise, lifestyle and tech trends, blog advice and support for women in business – all packaged up in one professional mom blog.
That's right – one professional mom blog.
Blogging is a business and I'm determined to continue to grow Theta Mom® into a lifestyle brand. This will be your one-stop-shop for everything relevant to your life as a Theta Mom® as we continue to redefine motherhood.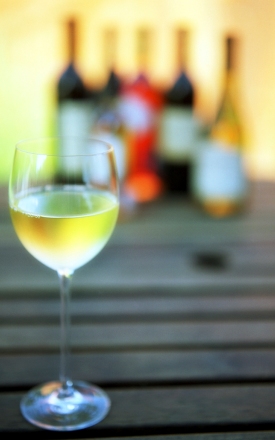 So grab your favorite a cocktail and stick around for awhile. Take a peek at all of the exciting new things in this space!
With this new redesign there are a few things that did not change all that much; I still stand firmly behind this (newly updated) Mission, and what I am About, but this time I share my whole story about how I fell into blogging. Just think of this update like Theta Mom® 2.0 – the kind of blog you expect to see in the year 2014. And have you tested my site on your tablet or mobile device? Yes, Theta Mom® looks absolutely fabulous there, too!
You'll notice many new pages in the navigation bar including Parenting, Lifestyle, Education and Technology where I'll be providing the latest and greatest information in those content areas. I also have an amazing new series lined up that you will not want to miss!!
I cleaned up the sidebar and added in some fancy new widgets. You'll also soon come to know that I am recently obsessed with Google+. I'm finding that it's the best way to connect with experts in your field and learn important information to continue to grow your own brand and blog. If we're not following one another, let's change that. Connect with me on Google+ 

Since this blog launched in 2009, it has evolved – and so have I. Theta Mom® has become more than just a space for women to connect – it has turned into a lifestyle brand, offering women and mothers the tips, tools, products and resources that are redefining motherhood. This blog will continue to give you the very best in consumer products, parenting advice, digital trends, and of course all things small business and education. Theta Mom® will provide you and your evolving role as a mother with exactly what you need.
I welcome you back to Theta Mom®, a place that enriches the lives of all mothers to help us understand the ups and downs of motherhood; a place for women and mothers to connect; a space to promote and support women-owned brands and offer the very best in lifestyle, education, business and tech.
Thanks again to the extremely talented Lauren who continues to inspire me and make all things possible – she always knows how to make my blog vision come to fruition.
Sooooooooooooooo…….what do you think of Theta Mom®  2.0???